2022-2023 University Catalog/Handbook (Summer Update)
[ARCHIVED CATALOG]
2022-2023 University Catalog/Handbook (Summer Update)
---
Clinical Excellence Through Graduate Education
September 1, 2022–August 31, 2023 
---
Catalog/Handbook
The 2022–2023 University of St. Augustine for Health Sciences (USAHS) Catalog/Handbook is the primary resource for academic information, including official curricular requirements and University policies. Students who are admitted for, and enrolled during, the 2022–2023 academic year are subject to the degree requirements described in this USAHS Catalog/Handbook. Further, the Catalog/Handbook is not a contract. The University reserves the right to make changes to the Catalog/Handbook at any time. The Catalog/Handbook can be found on the USAHS website, www.usa.edu, under the Admissions & Aid tab.
Each student should carefully read the current issue of the Catalog/Handbook. Students acknowledge receipt of the Catalog/Handbook as part of their enrollment agreement. Students are notified of changes to the catalog via their USAHS email addresses and the MyUSA student portal homepage. The Summary of Catalog Revisions  lists all changes made throughout the academic year. 
---
Message from the Chancellor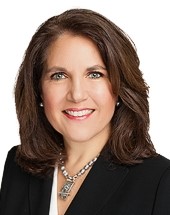 Welcome to the 2022–2023 University Catalog/Handbook, which outlines the University's admission requirements, academic policies, and educational programs.
The University of St. Augustine for Health Sciences is proud to be a dedicated health sciences university with five thriving campuses and extensive distance learning opportunities to develop exceptional healthcare professionals. The institution's uniqueness is grounded in its network of expert faculty and dedicated staff and the commitment to its One University culture that fosters distinctive identities and individual capabilities while ensuring consistent delivery of academic programs across all campuses. Diverse students, specialized faculty, an array of clinical partners, and extensive alumni across all 50 states create an unparalleled, vibrant university community grounded in interprofessional collaboration, innovation, and social responsibility.
The University continues to advance with purpose to cultivate excellence that results in outstanding student achievement across all disciplines. By providing engaging health sciences education and an immersive, hand-on learning environment, USAHS is preparing best-in-class clinicians who are dedicated to transforming healthcare and patients' lives. The University's vision to be the leading graduate health sciences university in the country is being realized by graduating outstanding healthcare professionals who are a national force for good within their communities and disciplines.
Welcome all students, faculty, and staff to an exceptional 2022–2023 academic year as we work together to continue transforming healthcare and advancing society.
Sincerely,

Vivian A. Sanchez
University Chancellor
---
Notice of Nondiscriminatory Policy
The University of St. Augustine for Health Sciences (USAHS) is owned by University of St. Augustine for Health Sciences, LLC, which is owned by University of St. Augustine Acquisition Corporation. The University of St. Augustine Acquisition Corporation is affiliated with Altas Partners, LP. USAHS does not discriminate on the basis of race, religious creed, color, national origin, ancestry, physical or mental disability, medical condition (e.g., cancer or genetic characteristics or pandemic-related diagnosis), marital status, sex, age, sexual orientation, gender identity, gender expression, veteran status, or any other basis protected by applicable law in administration of its educational policies, scholarship and loan programs, or any other school-administered programs.
---
The University of St. Augustine for Health Sciences (aka, the "University of St. Augustine for Health Sciences"; the "University of St. Augustine"; the "University"; "USAHS"; "USA") is a private, post-secondary university approved by the Bureau for Private Postsecondary Education in California, licensed by the Commission for Independent Education, Florida Department of Education in Florida, and granted a Certificate of Authorization to offer various programs by the Texas Higher Education Coordinating Board.
---
My Portfolio
My Portfolio allows site visitors to save programs and courses of interest as well as save content from any of the catalogs or handbooks in a single portfolio. 
Click the "Add to My Portfolio" link above or below the program/course description to save for future use. 
Revise items in your portfolio at any time by clicking the "My Portfolio" link.
---
---